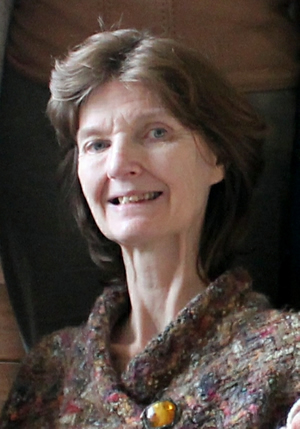 Factfile
Grew up on the North East coast - I have one sister, one husband, three grown up children. Before I could make a living out of writing I did lots of jobs - typing, bits of teaching, cleaning a church and working in a retreat house.
LIKES - reading, theatre, dance, wildlife and woodland, gardens, castles, cathedrals, Northumberland, North Wales, Scotland, Shakespeare, Shaun the Sheep, Pingu, teddy bears, fish and chips, and oranges.
DISLIKES - bad manners, bullying, any kind of injustice and unkindness, junk mail, TV reality shows, smoking, shopping malls, tuna fish, and having to get up in the mornings.
FAVOURITE AUTHORS Too many to list, but includes - Jane Austen, C S Lewis, Lucy Boston, Elizabeth Goudge, Jerome K Jerome (I read Three Men in a Boat
when I need something to make me laugh).
You can read my blog here
FAQs
Q Why did you become a writer?
A I'm no good at anything else
Q How long does it take to write a book?
A Depends on the book! Could be weeks, could be years! A Mistmantle book
takes about eight months, but I'm always writing something else at the same
time.
Q Where do you get your ideas from?
A Everywhere! Things I see and hear, things people say, and that wonderful
question 'what if?'.
Q What advice would you give to somebody wanting to write?
A Read, read, read. And write. And read some more. Read widely. Go on
reading.