You might also Like
The Good Thing About Bad Days
isbn 978-0745978444
A warming practical book full of advice, suggested activities and encouraging messages to help young children (5-9 years) express and cope with their emotions, to reassure them about handling situations and to raise their self-esteem. With a repetitive mantra that: The good thing about bad days is-that they come to an end.
Space is provided for children to draw or jot down their thoughts and responses. Scattered throughout are verses from Psalms and other books of the Bible, and quotations from other sources.
There is a parent section providing additional advice by Dr Claire Parsons, a Christian GP, and a list of websites and contacts as resources and support for children and parents.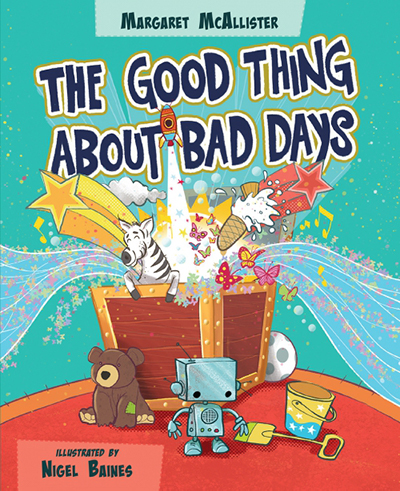 ---
Northen Saints
isbn 978-1791528652
Long ago, in a kingdom by the sea, there was a Golden Age. This sounds like something from a fairy tale, but these are true stories of the men and women who brought light to the north of England. There was Oswald, who against all odds saved his people from tyranny. Aidan and Cuthbert carried God's love across the kingdom. Hilda set up a community where scholars and cowherds found their voices. You can meet them, and some others like them, here.
Buy Northen Saints from Amazon
---
Women of the Bible
isbn 978-0-7459-6278-8
A good woman deserves the respect of everyone. She is strong, hard working and unafraid of whatever comes her way.
Some of the Bible's most remarkable women give their side of the story in this insightful and warm-hearted tribute.
Buy Women of the Bible from Amazon
---
Brave women who made a difference
Beautifully illustrated by Alida Massari
---
Stories of the Saints
From the first century to the twentieth, from all over the world, these are stories of great lives.
---
Hammy the Wonder Hamster
Four books about the amazing, intelligent texting hamster and his friend Bethany.
---
Fifteen Things Not To Do With A Baby
Is there a baby in your house? And do you have the instructions?
This helpful guide tells you what not to do with a baby. Don't send him to play with an elephant. Don't send him up in a hot air balloon. And never swap him for the school guinea-pig...